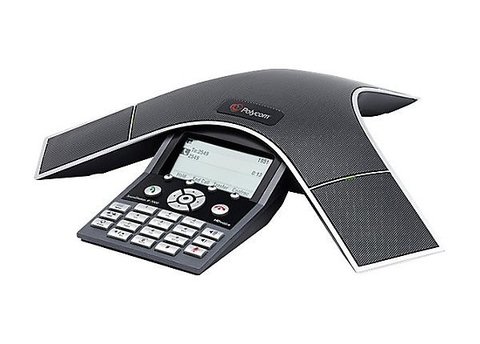 SoundStation IP 7000 SIN Fuente de Alimentación (Part: #2200-40000-001)
Descripción del Item. Part: #2200-40000-001
SoundStation IP 7000 (SIP) conference phone.
802.3af Power over Ethernet.
Expandable.
Includes 25ft/7.6m CAT5 shielded Ethernet cable. Does not include Russia.
The Polycom SoundStation IP 7000 is a tabletop conference unit that will provide users with an exceptional performance for SIP-based VoIP platforms. The 7000 is one of the most advanced conference units and is most ideal for average-sized offices, conference rooms and board rooms.
Features
Polycom HD Voice - Unparalleled clarity to make your conference calls more efficient and productive
Acoustic Clarity Technology - Delivering the best conference phone experience with no compromises
Multi-unit connectivity, expansion microphones and integration with Polycom HDX to meet the needs of many different room types
Backlit display provides ease of use - 248 x 68 pixel resolution LCD makes menu navigation easy
Support for foreign languages including Asian characters
Industry-leading SIP software
Robust interoperability - Compatible with a broad array of SIP call platforms
One Year Warranty